Feel the benefits of Sunshower
Wear the glasses
Do not look directly into the UV light and protect your eyes with the supplied glasses. This will prevent unnecessary eye damage.
Keep a sufficient distance
Keep a distance of 45 cm from the device. In this way, you can responsibly build up your vitamin D and tan.
Check your skin type
The dosage for safe UV light differs per skin type. Because of Sunshower's low and safe dosage, it is suitable for skin types 2 to 6.
Read more
Feel brighter all year round
Make the positive effects of sunlight part of your daily shower ritual. The energetic feeling of the sun on your skin; that is what Sunshower® offers you all year round. Sunlight nourishes your body, and strengthens your vitality, making you feel fitter and more energetic. Thanks to our balanced combination of heating infrared light and low-dose UV light.
Discover the positive effects of sunlight in the shower
Sunlight enables our body to function optimally. That makes it an indispensable source of energy for everyone. Sunshower® brings that energy into your bathroom. The infrared light from our products creates a feeling of well-being and warm relaxation. And the low-dose UV light promotes the natural production of vitamin D.
Healthy vitamin D level, stronger immune system and more energy thanks to UV function
Improved blood circulation, fewer muscle and joint aches and pains thanks to infrared
See all products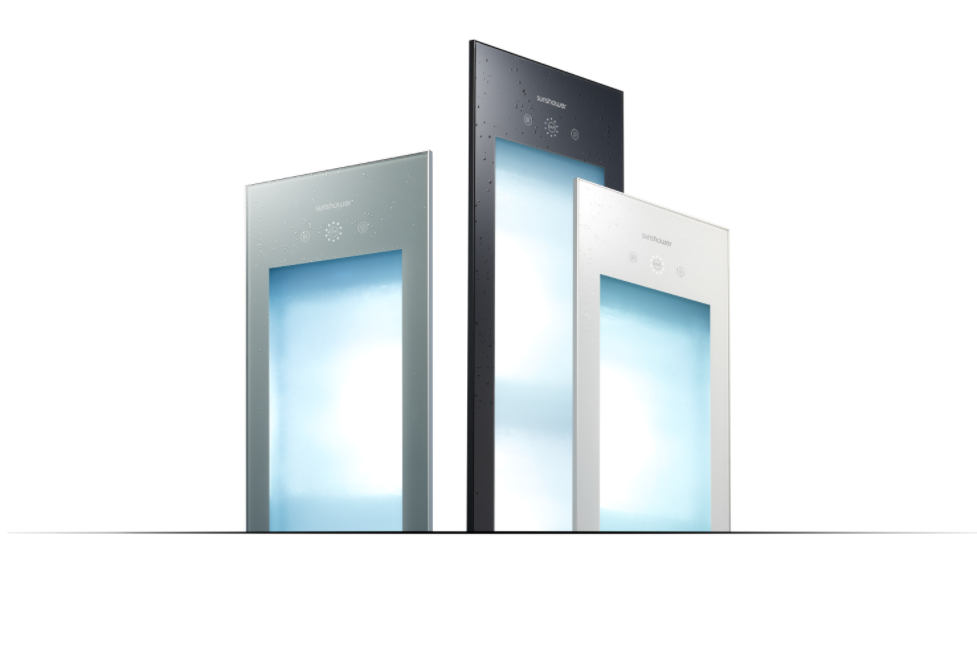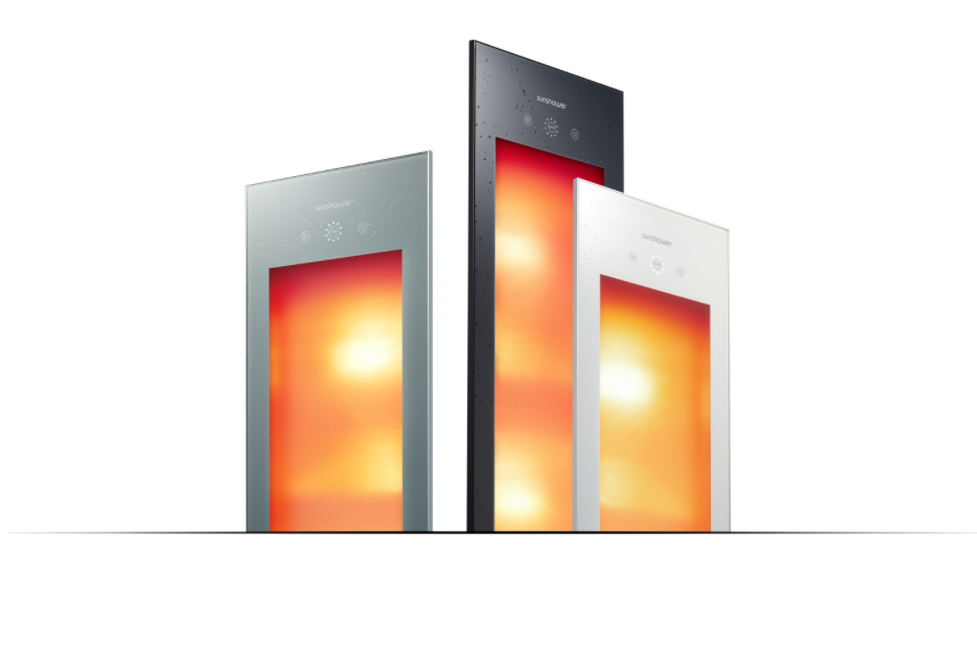 It is important for me to make sure I always get a good dose of vitamin D to stay healthy. Sunshower's UV light helps me do that.
Nana (42)
Normally in winter I have eczema spots on my face, spots that the UV light from Sunshower makes disappear like snow in the sun.
Miranda (38)
I use the infrared most. After sports, it soothes my muscles and after a night's sleep, it makes my somewhat stiff body supple again.
Jesse(28)
I make sure I get enough vitamin D. Our Sunshower, which helps keep my bones strong, is a godsend.
Martijn (73)
Because we now have a smaller home, there was no room for a sauna. So we decided on Sunshower, the infrared version. And to be honest, I wouldn't want it any other way.
Liesbeth (67)
Especially in the winter, it is nice to know that, thanks to the UV light, I can still get enough vitamin D and improve my resistance.
Danique (27)